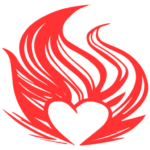 Help can come in many forms.
Whatever it is that you're dealing with, whether it's marketing or branding, you need to discuss a new business plan, you need research on a new project, you need some assistance with launching something, a refresh on an old idea, or just want to talk with someone who is positive and knowledgeable about social media, marketing, branding, or the adult entertainment business, Dirk Hooper offers one-on-one live video consultations.
Quality Advice
We all need some quality advice, whether it's because you're too close to the issue, or you just want to talk to someone who has been dealing with challenges and helping others for over 20 years.
What Dirk Hooper offers is advice based on two decades of marketing, branding, design, and social media in the adult entertainment sphere, which is different than any other arena.
And what separates Dirk's advice from others is that everything he's achieved has been as a freelance photographer, artist and writer, with limited resources.
He's been there, fighting in the trenches all this time, learning all the way.
Dirk's approach is very personal to each case, he dedicated much more time to me than outlined in the reports offer and frankly – his work really changed how I look at and run my business.Even within the first phone call that we had he managed to address a lot of the issues that I wasn't able to solve on my own for a long time.

He is the most pleasant, friendly and positive person to work with. His knowledge is very broad & industry specific, which I couldn't find anywhere else. Skills & knowledge aside though I think it's his drive, genuinely positive intentions & respect for people in the industry that makes his success.

– Entrepreneur and Dominatrix Lady Melisande Sin
Here's What You Get
We'll start with whatever it is you want to discuss, whether it's something small or a big project.
Before you talk to Dirk Hooper he's going to be doing research on whatever it is you want to talk about.
Then you'll talk to Dirk on a live video call where he'll give you information about what he's discovered and answer all the questions you have.
He'll follow up on anything you talk about, maybe do some more research, then present to you a transcription of your discussion, along with a record of the research and anything else you discover or resolve together.
Contact Dirk to Get Started
Live Video Consultations are $100 for the first hour and $35 each additional hour.
What you get won't just be the time of your discussion but research before and any follow-up neccessary after the consultation, plus a transcript of what you both talk about.
Also available is a monthly series of discussions to guide you long-term through your challenges or a special project.
Once monthly consultation packages are $400 for six months.
Contact Dirk at [email protected] to get started now!
Latest posts by Dirk Hooper
(see all)