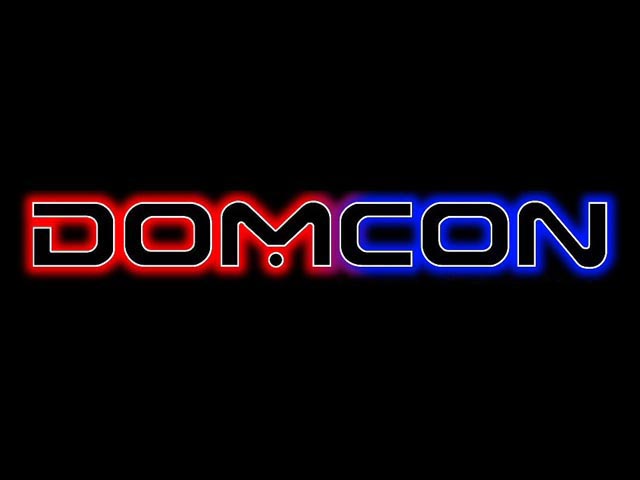 New Orleans, LA – Domina Angelina, Madame Margherite, and Mistress Penelope Dreadful of Australia have been named official Mistresses of Ceremonies for DomCon New Orleans 2017. The event brings together professional and lifestyle BDSM enthusiasts from around the world.
Guests of Honor this year include Goddess Cleo from London England, Elana De Luca of New York City, Mistress Ultra Violet from Georgia, and New Orleans favorite Mistress Genevieve.
"Our first DomCon New Orleans was a great success, and it looks like we've found a new home in New Orleans!" said Mistress Cyan, event organizer and producer. "The hotel and it's staff was wonderful. They were so polite, respectful and accommodating to us and our attendees. We couldn't ask for a better location, right there at The French Quarter!"
Dominants, submissives, fetishists, leatherfolk and the kinky from all over the globe to DomCon for the latest in fetish and bondage gear, classes in new BDSM techniques, discussions on community, legal, and relationship issues, and of course electrifying parties.
Demand for this year's DomCon New Orleans is high. Vendor booths have sold out and extra rooms have been added for the convention rate reservations.
Sponsors include the AVN Show, Kink University, Stockroom, Orchid and Serpent, The Kink Factory, Whiplr, Spunk Lube and many more. Sponsorships are still available.
DomCon New Orleans will be held October 5-8 at the Astor Crown Plaza Hotel, 739 Canal Street. For photos, guest info, sponsorship opportunities, and details on classes and workshops, go to www.DomConNewOrleans.com.
About DomCon New Orleans
As DomCon Los Angeles gained momentum, BDSM enthusiasts from the east coast and across the Atlantic proposed an east coast version of the convention. The first of these would be in Atlanta. While DomCon Atlanta had a successful run, proposals for a new location were made, and New Orleans was the most popular and sensible location. 2016 marked the first DomCon New Orleans, which was held at the Astor Crown Plaza Hotel. It was one of DomCon's most successful conventions to date, and plans are to make the 2017 show even more exciting.
Dirk Hooper has two decades of experience with adult branding, marketing and writing, for his own projects, and the last five years professionally for dominatrixes, feature entertainers, models, events, and numerous small businesses. He knows the unique challenges that marketing to adults brings, and he can help you get the attention you deserve.
Latest posts by Dirk Hooper (see all)