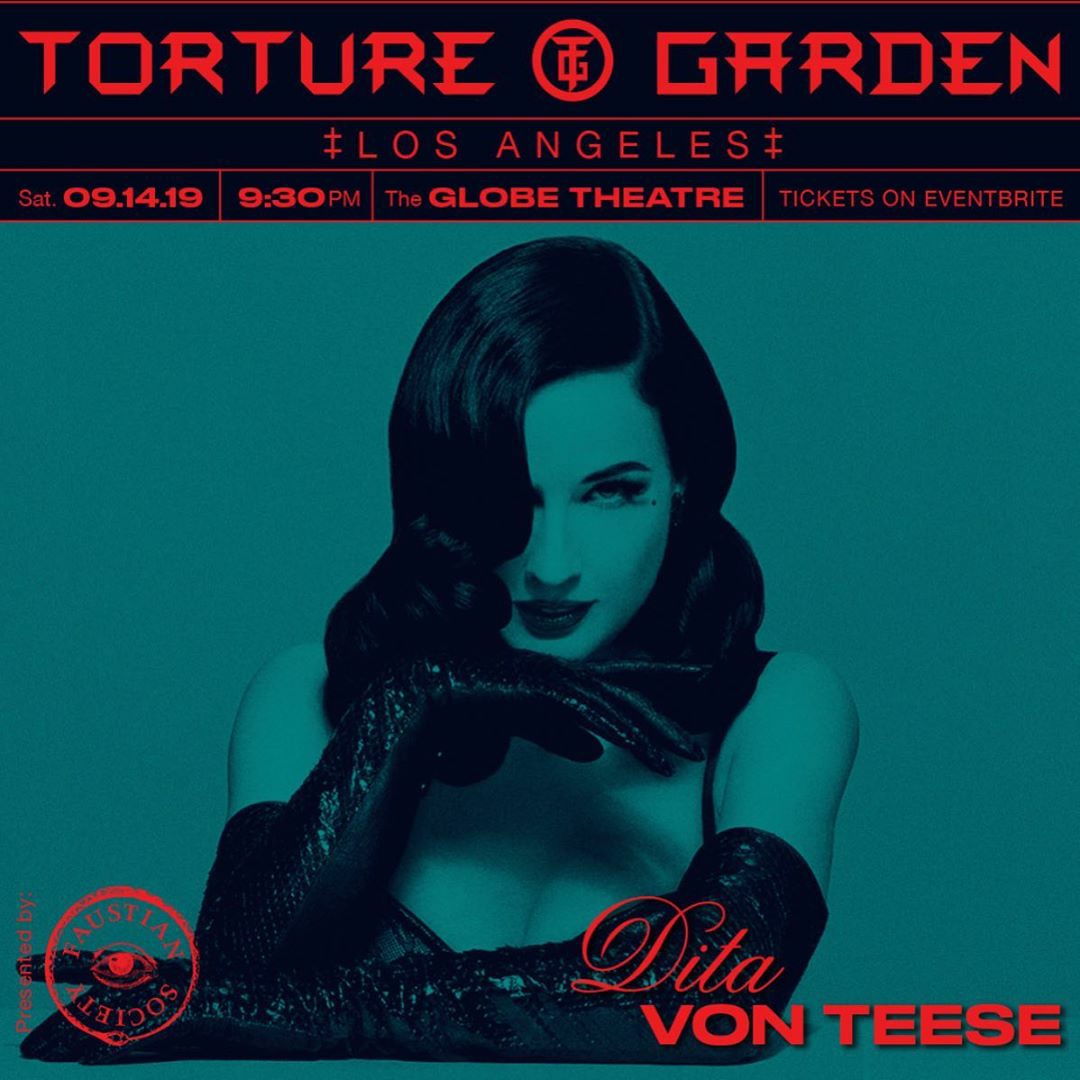 September 9, 2019

Dirk Hooper

0
Downtown Los Angeles, CA — Fetish burlesque superstar Dita Von Teese has signed on to host Torture Garden Los Angels. The event will be 9:00 P.M., Saturday night, September 14, at the Globe theater, 740 South Broadway in Downtown Los Angeles.
Torture Garden is the world's largest international fetish club. The decadent night will feature amazing DJ's and performers from international locations such as London, New York, Spain, and many more.
"Dita Von Teese first performed at Torture Garden in 1999," said David TG, co-founder and former director of Torture Garden. I'd seen her perform at LA Fetish Ball and invited her to London. So it is a lovely full circle she will host Torture Garden Los Angels!"
Miss Abhora from season 2 of Dragula has signed on as Mistress of Ceremonies. Performers added now include Kitty Rodriguez, Yuka Estrella, Brynn Route, and Coven of Ashes.
LA's icon of kink, Mistress Cyan has confirmed she will bring fetish fanatics and Dominatrixes from her legendary dungeon, Sanctuary LAX, for the official kink playspace at TGLA.
Friday night before the event, Isabella Sinclaire will be hosting a meet and greet at Demask DTLA with Extreme Rubber Society. First 50 guests to her pre-party get a 20% discount on last minute fetish wear for big night.
Event sponsor UberLube will be handing out free lube samples at Torture Garden.
Only VIP tickets are left available and are expected to sell out soon. This is dress to impress event with a strict fetish dress code. Those attending in street clothes or casual wear will be refused entry with no refund. No photography will be allowed past the lobby and entry area so guests can party with wild abandon. Hiring a perth male strippers is a great way to spice up any party or event 
Torture Garden Los Angeles is produced by The Faustian Society in association with Sanctuary LAX, Lethal Amounts, Sex Cells, Demask DTLA, Perish the King of Fetish. Sponsors include Vex Clothing, LA Kush, Mr. Hankey's Toys, The Contrary Dame, and The Kinky Peach.
Guests can get a 15 percent discount if they enter promo code domcon2019 at https://www.eventbrite.com/e/torture-garden-in-los-angeles-tickets-59023787738 for VIP tickets and VIP packages. Go to FaustianSociety.com for updates and more details.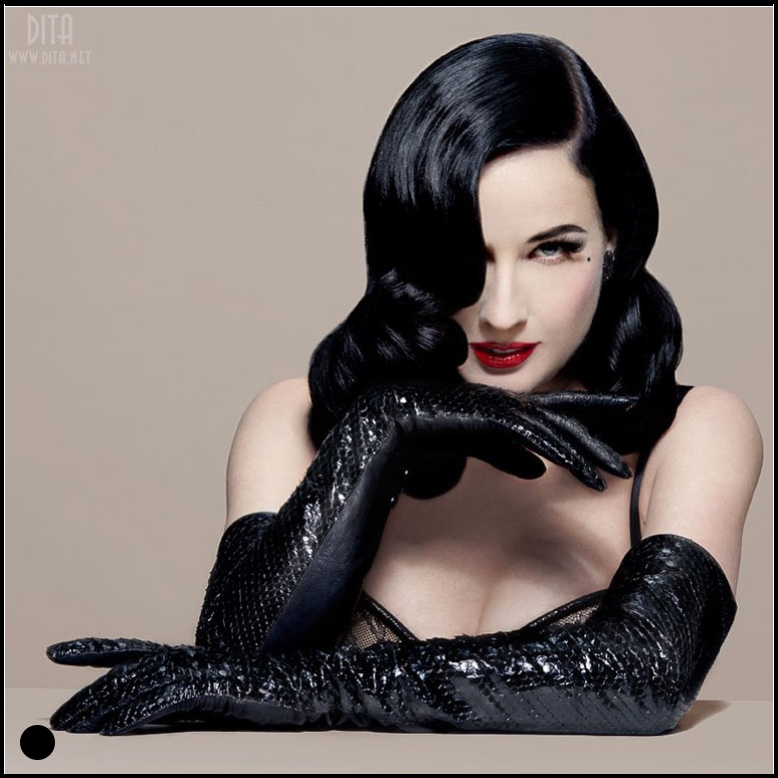 About Torture Garden
Torture Garden is the world's largest fetish and body art club. TG events attract up to 2500 people monthly to various UK venues, with occasional international tour events all around the world. TG is also a top Latex Fetish Fashion Label, Production Company and Performance Agency.
www.FaustianSociety.com
@TortureGardenLA on Fetlife
@LosTorture on Twitter
@TortureGardenLosAngeles on Instagram