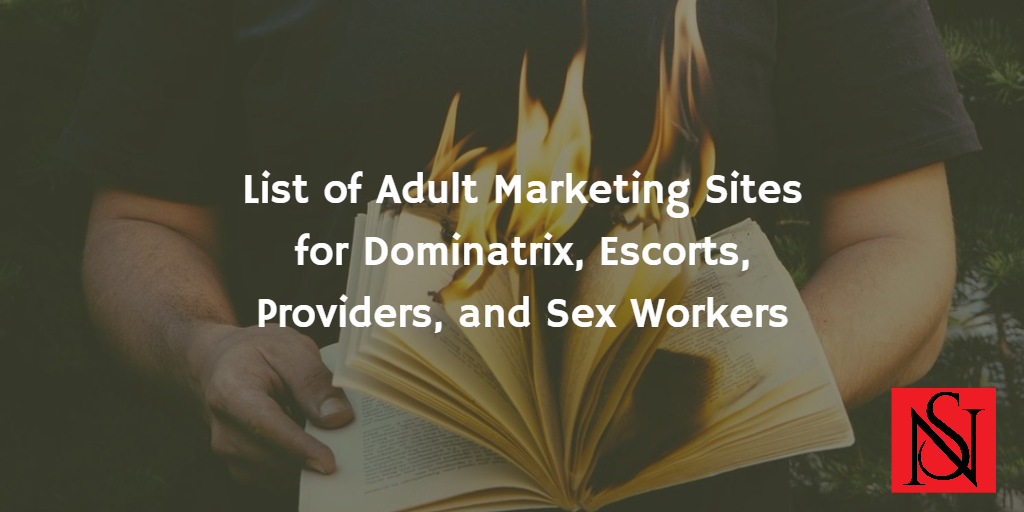 January 12, 2017

Dirk Hooper

29
---
After months of government pressure Backpage shuttered its lucarative adult advertising section. As a travelling professional fetish photographer, and an adult marketing consultant, I've personally used the adult advertising section of Backpage.
However, the real blow from this development goes to the dominatrix, providers, and others sex workers, who use Backpage to offer services or post travel news. I've been involved, both directly and indirectly, in many of those advertising campaigns and I know that this is a major upheaval for some women.
I could talk extensively about the political ramifications, but that's not what this article is about. This article is about getting the people who are directly affected by this news some quality information as quick as possible.
This is about action.
I've compiled a list of websites below that are either more-friendly to dominatrix and other sex workers, or are created specifically to help people who are marketing to an adult audience.
As I post this list, you should know that all I'm doing is checking to see if the link is valid. I'm not making a value-judgement on any of the sites at all.
Also, I'm going to keep this list current, which means if you think I should add some site, or that I should remove some sites, either contact me ([email protected]) or leave a comment below.
Finally, I want to suggest to you that if you had a comprehensive marketing plan together, including a website you own, social networking outlets, and alternative marketing avenues already set up, then the Backpage event wouldn't affect you as much. Now is the time to start thinking about how you will deal with that sort of thing in the future, because it will happen again.
Dominatrix News and Directory Sites
http://www.domination.services/
http://www.yourdominatrix.com/
http://www.mistresslistings.net/
http://www.fetbot.com/Links/People/Mistresses/
http://ukmistressguide.co.uk/londonmistresses.html
http://www.eliteukmistresses.co.uk/
Adult Marketing, Escort, and Provider Sites
http://www.theeroticreview.com/
http://www.girl-directory.com/
http://www.localescortpages.com/
http://www.naughtyreviews.com/
http://fantasyescortguide.com/
https://openadultdirectory.com/
Sites Like Backpage That Still Allow Adult Listings
Social Networking Sites That Allow Adult Content
If you'd like to add to this list, or you want to report a site that is broken, or should be taken down for another reason, please leave a comment below or contact me directly at [email protected].