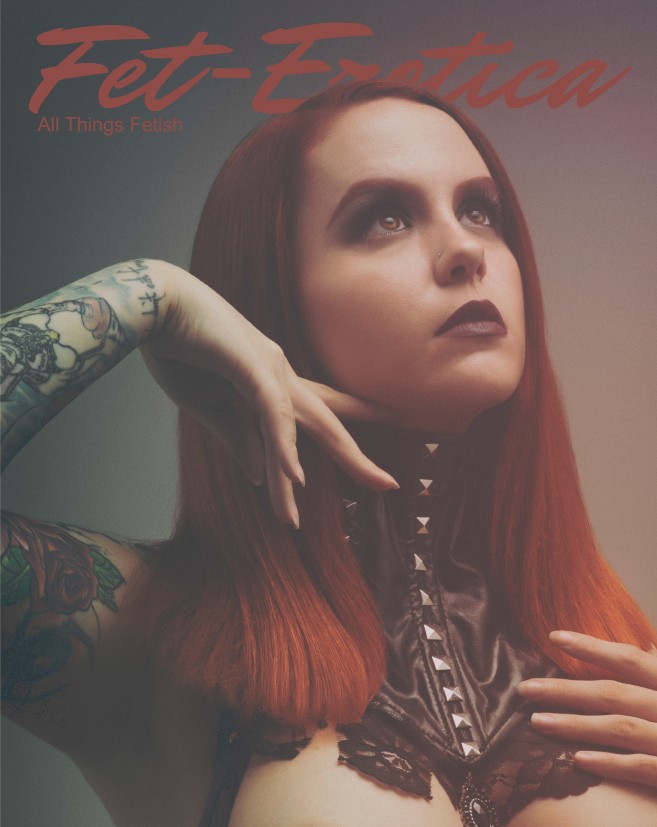 March 29, 2017

Dirk Hooper

3
Photographer Dirk Hooper Published in Issue Two of Fet-Erotica Magazine
For Immediate Release
OKLAHOMA CITY, OKLAHOMA March 29, 2017 – Professional and fine-art photographer Dirk Hooper has a feature article published in Fet-Erotica Magazine Issue 2. The article includes selected photos of Hooper's work, models Princess Zoe and Fawn Marie, and a brief article about the photographer.
Dirk Hooper said, "I'd like to thank Fet-Erotica Magazine for sharing my work and doing a great write-up. It's wonderful to be included with such talented photographers and models in this new venture. I'm particularly excited to see two of my favorite models get the attention they deserve."
Models Princess Zoe and Fawn Marie are the subjects of the photos in the article. More information on Princess Zoe is available at http://theprincesszoe.com. You can keep up with Fawn Marie on her Facebook profile at https://www.facebook.com/fawn.marie.391. Dirk Hooper's fetish photography can be seen on his site http://www.dirkhooper.com.
According the Fet-Erotica Mission Statement, "Erotic by definition is sexually linked, but a very subjective concept left to interpretation by the unique concepts of individuals and how they perceive the world. Fet-Erotica Fine Art is helping to unify artist's and express their views on erotic concepts with hints, suggestions, and reality of fetishes." More information on Fet-Erotica Magazine is available on their site at http://fet-erotica.com/. Issue 2 of Fet-Erotica Magazine, which has the article on Dirk Hooper can be purchased in digital or print format here http://www.lulu.com/shop/fet-erotica/fet-erotica-magazine-issue-2/paperback/product-23077172.html.
Dirk Hooper is an international fetish photographer, writer, podcasting host & producer, journalist for the fetish community, BDSM mentor and personal branding consultant.
As a photographer, Hooper's work has been exhibited in England, the Netherlands, Belgium, China and all over the United States.  His work is part of the permanent collections of the Kinsey Institute at Indiana University and the Leather Archives and Museum in Chicago, Illinois.
Dirk Hooper has been published in magazines like Skin Two and Von Gutenberg.  His photography was published in the German hardcover art book "Fetish Fantasies: The Best of International Fetish Photography."
###