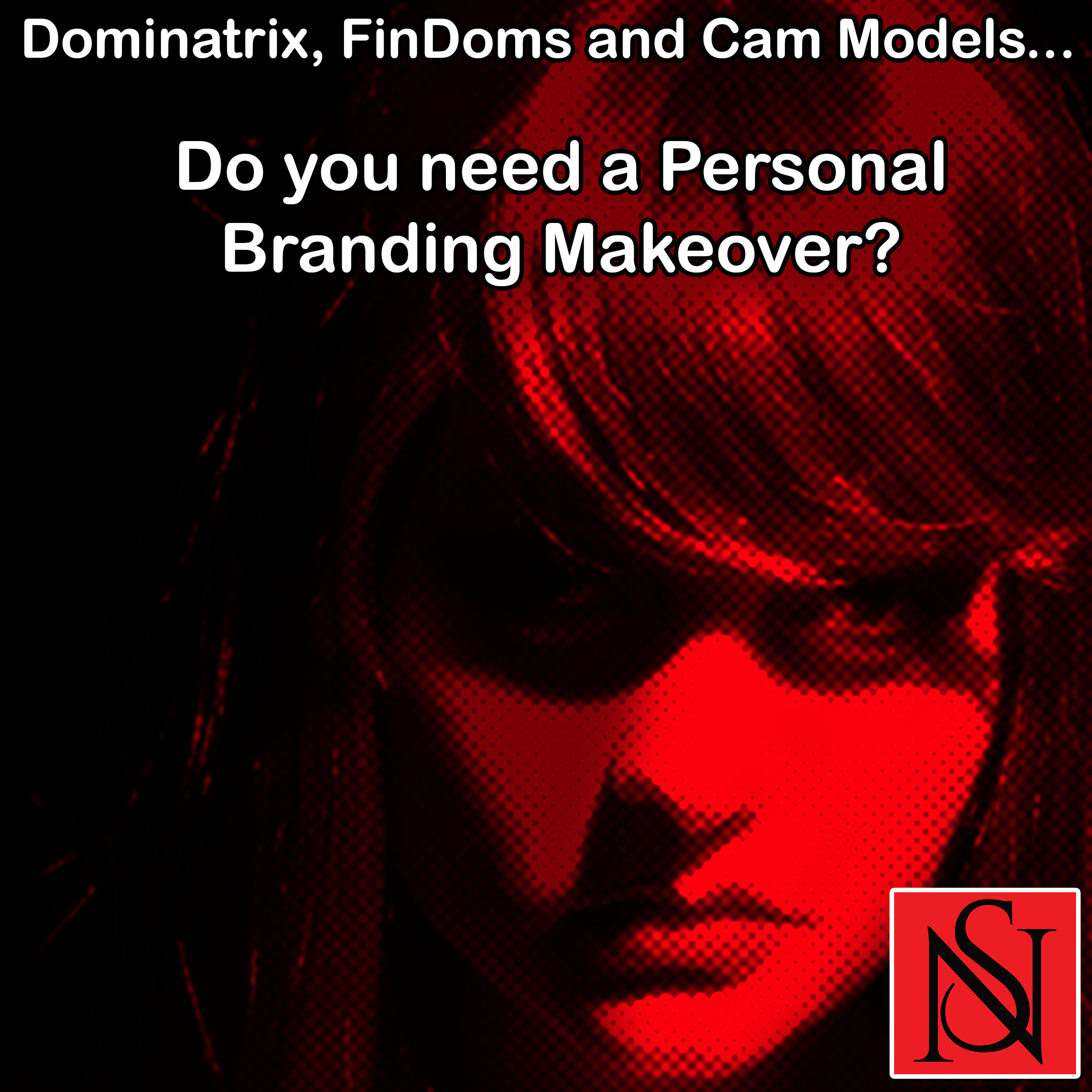 September 27, 2016

Dirk Hooper

1
Are you a Dominatrix, FinDom, Cam Model, Dancer, Adult Entertainer or Creative who markets to an adult audience? Do you feel like you're having problems getting engagement and traction in your business? Does social media confuse you? Do you want a polished identity that brings you money? Sexy Networking can help.
For a limited time only, Sexy Networking is offering The Personal Branding Makeover, a spectacular package of services that will help you refine your personal brand and accelerate your online presence for a special price.
What you'll get:
Online Assessment: We're going to go through your entire online presence and do an evaluation of what you're doing right and what you're doing wrong. This extensive process will give you a wealth of information on how to improve what you're doing.
One Hour Consultation: You'll get an hour of one-on-one consultation with Sexy Networking's Dirk Hooper. He's going to interview you and find out what your goals are, then go over what we discovered during the Online Assessment and give you time to ask as many questions as you want.
Action Plan: Dirk Hooper will use the Online Assessment and the One Hour Consultation to write up an Action Plan that will give you the steps to take your business to the next level.
Your investment with this package will pay off in real money for you now, and in the future. This is your chance you move to the next level.
For a limited time only you'll get a package of services that regularly runs for $249 for only $99. This is the first time we've ever offered this package for that price.
You'll get The Personal Branding Makeover, which includes the Online Assessment, One Hour of Consultation and the Action Plan that will give you the tools to explode your brand and get the attention you deserve.
Contact [email protected] to get started today.