Sexy Networking Can Help You Get The Attention You Deserve
Are you struggling to get noticed? Do you feel like you're spinning your wheels? Does social media, promotion, or marketing confuse you, or take too much time? If you're a professional with an adult audience who needs help with personal branding, or a small business seeking new customers, Dirk Hooper's Sexy Networking can take you to another level.
If you are a dominatrix, fetish model, artist, erotic writer, entertainer or provider with an adult audience, it's not easy to get the attention you deserve. We understand how difficult it can be. Whether you need a profile makeover, a social networking strategy, website optimization, design help, or additional promotion services, we can help you grow and engage like never before.
Click Adult Branding & Marketing for more.
It's more important than ever before to have writing that makes you stand out from the crowd. Dirk Hooper writes articles and web copy that is engaging, unique and proven to get you results. He's an award-winning writer who has been published at Business Insider, HuffPost, the Sporting News, Slate, and more… and now he can write for you.
Click Copywriting to learn more.
We offer a whole suite of services to assist with a special project or specific need. This list is long, but includes search engine optimization, marketing, photography, video, graphic design, web design, public relations, podcasting, ad copy, press kits, social media help, and much more. If you need either direct help, training for your staff, or simply consultation, we're here for you.
Click New Media Solutions to learn more.
"A huge thank you to Dirk Hooper for his help with my branding makeover! He's incredibly thorough, patient and has made what seemed like an impossible, chaotic process easy and even exciting. I'm looking forward to tackle it all! His love of and passion for the scene shine through, as well of his years of experience, and it's obvious from the beginning that he truly wants you to not only succeed but flourish in whatever you choose to do." – Domina Saraya
"I have been hiring Sexy Networking to do various things for the last year. Dirk Hooper is responsible for doing my audible books, my marketing, advice on my website work, and even book covers and videos to promote my work. I can't emphasize enough how important it is to hire a company for marketing and this one is phenomenal. I think the thing that amazes me about Dirk Hooper is how many vast areas he covers as far as being able to meet my needs for my books. Normally I would have to hire separate companies to do various jobs and with Sexy Networking I don't have to. Dirk is very professional and easy to work with. I'm so glad I hired him and I highly recommend his services." – Bestselling Author Suzanne Steele
"I can't rate Dirk's work highly enough. He took the time to discuss in-depth what I was after, responded quickly to queries, and of course has years of experience in the industry. Very reasonably priced, too!" – @tabbycatfights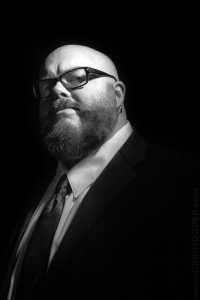 Dirk Hooper Does Sexy Networking
My name is Dirk Hooper and I created Sexy Networking to help ignite your visibility, online and offline.
If you own a small business and you need new clients or customers, I can create a custom marketing strategy and bring your website and social networking presence into the 21st century.
My Sexy Networking can also take your adult personal branding to another level. I know the unique challenges you face (I've faced them too) and I know what works through real-world experience.
I offer an extensive list of integrated services if you need to address something specific or have a special project.
Contact me now to set up a free initial consultation at: dirk@sexynetworking.com
Help support Sexy Networking instructional videos, news, and future growth by donating at our SubscribeStar account!
Latest posts by Dirk Hooper
(see all)