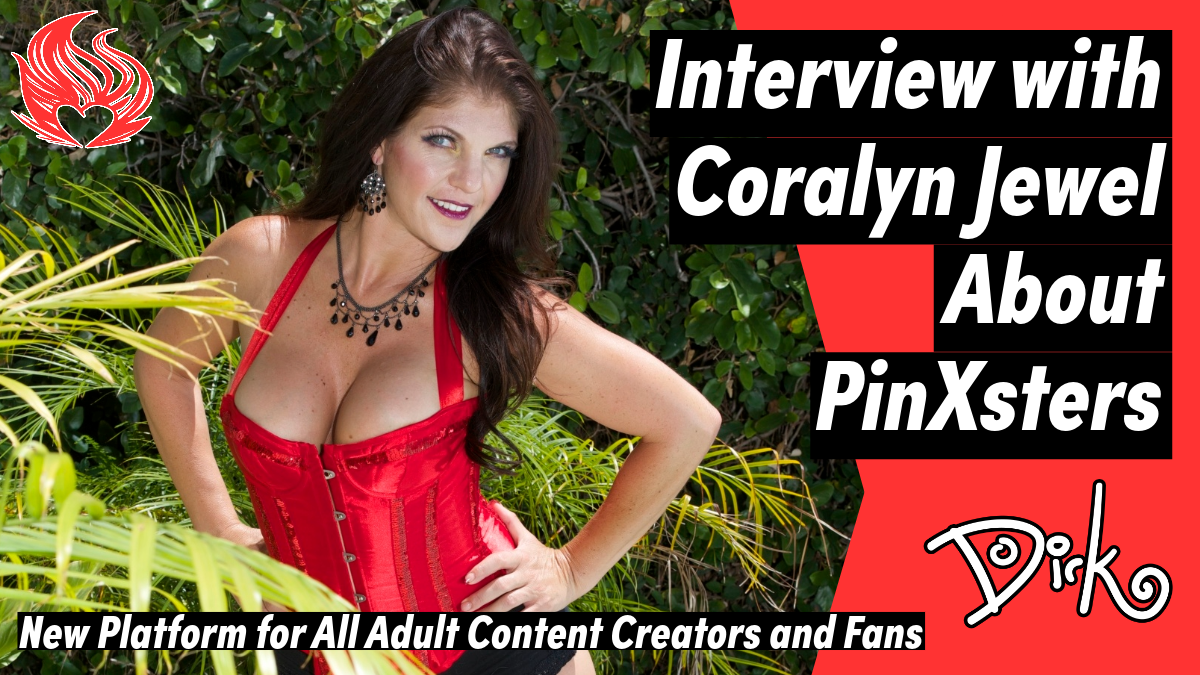 September 6, 2023

Dirk Hooper

0
Dirk Hooper will interview Coralyn Jewel about PinXsters the new social media platform that is designed for you to share your work and thoughts without banning, shadowbanning, or censorship.
Coralyn Jewel is a veteran adult industry performer, International best-selling author, certified master's sexologist, lifestyle coach, motivational speaker, podcaster, blogger, swing club owner, product developer, and lead ambassador for a new social media platform, PinXsters, and hopes that through her various teachings, she can help others embrace their sexuality and live their true life.
Questions
Please give us a brief overview of your own career and what has happened before this point. 
How did you become associated with Pinxsters?
What is PinXsters?
How is PinXsters different from other social media platforms?
What kind of content is allowed on PinXsters?
What is the policy on shadowbanning, banning, and censorship on PinXsters?
Have you experienced any censorship, banning, shadowbanning, or other things on social media personally? And how would Pinxsters be different?
If things go crazy and you start getting huge user signups, are you ready to scale to meet the demand?
In your opinion, how safe is your host? And by that I mean how confident are you that your host will stick by you if special interest groups start targeting your platform?
You have some paid tiers on the site for users. Will you please elaborate on that?
What challenges do you see down the road for PinXsters?
What do you have planned for the future of PinXsters?
What is in your future personally that you'd like to mention?
Is there anything you'd like to mention about Pinxsters that we didn't cover?
Additional Notes
Here are a few additional notes that the owner of PinXsters sent me after our conversation.
Our servers can handle more than 1 million users at the same time.
As per terms right now it's 80% to creators and 5% referrals. We have a referral program and have set up with other sites out there.
Trying to obtain bank-to-bank payments and cut-out cards. This eliminates chargeback. Credit Cards will follow when we are a bit more established. Should be soon. But can be changed at any time… Looks likely to be this.
The percentage for affiliate program is 5% and is located inside of the menu at the top of the page. Inside of general settings.
Lastly, we will avoid using BOTS and AI at all costs. Each email and customer service is handled by a human. Because we value our users. Our turnaround is 12 hours at most but we aim to respond as soon as humanly possible. Right now, it's as and when I am humanly able. But each user is important, we work together as a team. There will be a ticketing system in place as soon as possible.
PinXsters
Coralyn Jewel
https://EmbraceYourSexuality.net