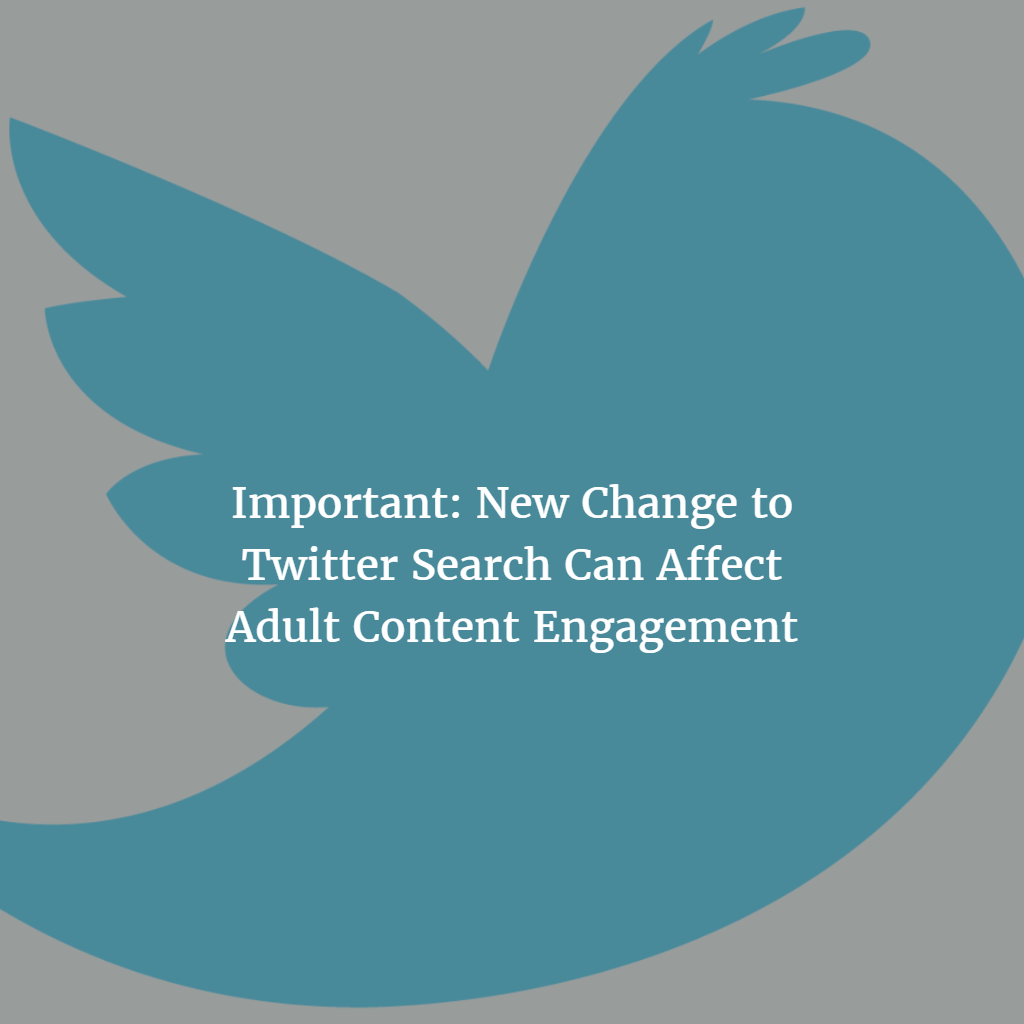 April 6, 2017

Dirk Hooper

1
If you share adult content on Twitter and notice a change in your engagement level, you're not alone.
According to this article by Heat Street,
"Twitter has upped its censorship game and is now blocking certain terms from showing up on the platform's built-in search engine. The added filters are part of the company's plans to reduce harassment on the service."

https://heatst.com/tech/twitter-censors-search-terms-offers-no-transparency-and-mixed-results/
The change is supposed to be targeted at harassment, but the reality is that it's targeted at adult content,
"Users on the platform were quick to discover how looking up certain terms returned zero results. Examples of prohibited terms include "porn," "BDSM," "sex," and "kink." Other censored words include "hentai," and "nsfw"—neither of which show up in the search results. Curiously, racial slurs like the n-word and terms like "jihad" still show up unfiltered."
What Twitter has done is implement "Safe Search" across their platform. If you haven't turned OFF Safe Search then you've got it turned on right now.
How to Turn Safe Search Off
Fortunately, at this time, Twitter is allowing us to turn off Safe Search. Here's how to do it.
1 – Search for any adult term in the search bar at the top of the Twitter interface.

2 – Click on the three vertical dots. Click under "Search Settings."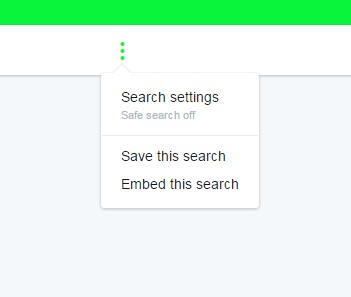 3 – Under Sensitive Content, unclick "Hide sensitive content," and you're done!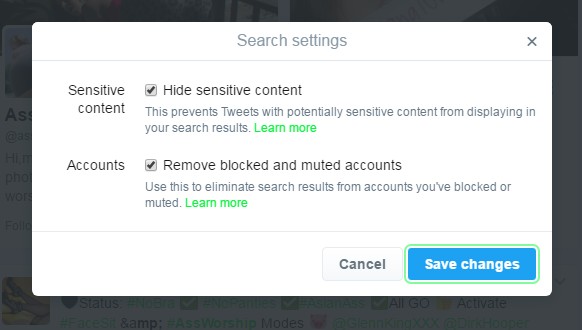 Please share this article with your fans so they too will be informed and turn off Safe Search on Twitter so they can enjoy the unfiltered content that they are used to. 
Being informed of this change may help restore likes and shares of your tweets, and may also send a message to Twitter that we don't want censorship of our adult content.