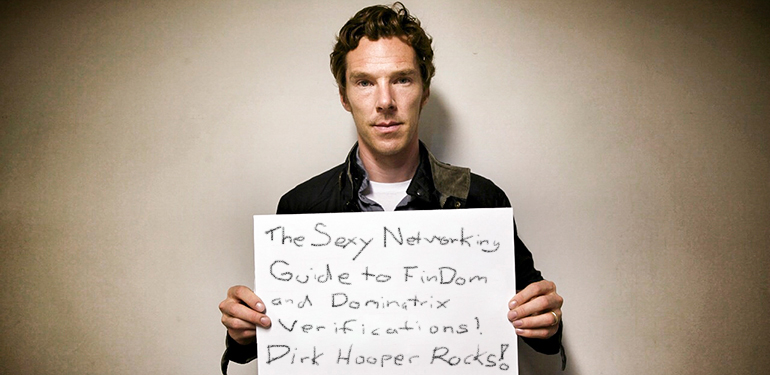 April 17, 2017

Dirk Hooper

13
FinDoms in particular, or any Dominatrix that does business with the public, may be asked for "verification" at one time or another. The issue of verification most often comes up with someone who is new, and hasn't established a brand or a following.
If you've got years of photos, videos, real-life appearances, and experience, then verification is completely unnecessary. Your feed is your verification.
With that said, everyone has to start somewhere, and doing verification can bring some initial legitimacy to your brand.
I did an online survey with over two-dozen submissives, pay pigs, and some professional dominatrix to give you an idea of what verification is for, why it's important, and how to do the best verification post.
Reason for Verification
The internet is full of people who steal photos of pretty girls and try to make money pretending to be that person. Fakes and frauds are all over the place. Many pay pigs or submissives, want to know that the person they are sending money or gifts to, is not some dude sitting in his underwear and talking dirty to them.
Furthermore, @RTfindom1 makes this great point, "Knowing a Domme is real adds that comfort. Nobody is going to open up and reveal very discrete information on fantasies and desires to somebody that can't even be bothered to prove their identity – and they're definitely not going to send considerable amounts of money either."
So, not only does verification make a submissive more comfortable and open, it could also mean that you make more money because the submissive trusts you more. Establishing trust, in everything you do, is good brand-building.
How to Make a Great Verification Post
In my survey, almost everyone stressed how important that verification is done by a video post. You can do a photo verification, but photos can be easily PhotoShopped.
Here are the elements included in a great verification post:
Clear video with sound
Holding a sign that has your name, the date, and your Twitter handle (or other social networking sites)
Saying your name and Twitter handle in the video
It's also easy to prove you're real if you're an active member on a cam site, and you might even use that as an opening to a paying session.
One person in the survey said they ask to see a FinDom live on Skype, but I can see how that could be abused by submissives who want to take all your free time without compensation. If you've done a clear concise video with all the elements I laid out above, that should be sufficient for most.
Things That Make People Wonder If You're Real
If you're getting a lot of requests for a verification post then there must be some things on your profile that suggests that you may be fake. Again, everyone has to start somewhere, and there's nothing wrong with that, but these are the things that raise red flags for pay pigs.
Several people mentioned how much they question profiles with Snapchat filters that do things to the face
Snapchat text over a photo
Videos with no sound
Handwriting on signs that look like it was typed on a computer
No face shots
New profiles
Low number of followers
Low engagement on posts
Using the same photos over and over and over
Using Verification to Bring You Attention
Verification posts can be a great opportunity to brand yourself and something to add to your regular content plan.
If you do one verification post a month and pin it to the top of your profile it's a good way to show your current look, update people on what's happening with you, and solidify your brand.
Another option is to do Fan Signs, or videos, where you pose with a sign that has the name of one of your supporters, or someone you'd like to recognize. If you do these sort of posts regularly (again adding it to your regular content plan) then it will show a variety of photos over time, speak directly to the fact that you're real, and, as a bonus, will bring you increased attention from your fans.
Is Verification for You?
Sometimes, for one reason or another, verification is something that doesn't fit for you. That's perfectly fine. Always do YOUR THING. However, realize if you're not established otherwise, that you're potentially leaving money and connections on the table.
A quality verification video can quickly establish trust between you and potential submissive, and, can be an opportunity to add good content and establish your brand.
---
Thanks to everyone who took my survey, or talked to me through text or email for this article.
Many chose to be anonymous, but others are listed below.
@chunkysmallcock, @hashtagretard, @Betabitch95, @goddess_laurel, @rtfindom1, @brainwash3dslav
If you have something to add to this article or a comment, please reply in the comments below or contact me directly at [email protected].