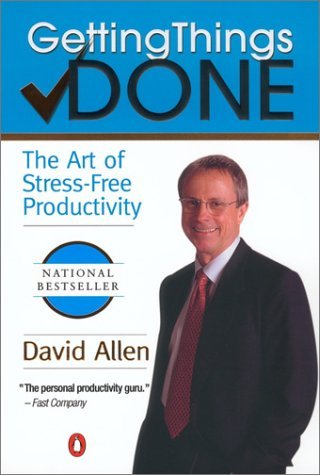 January 28, 2012

Dirk Hooper

0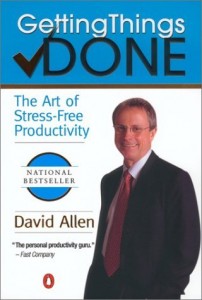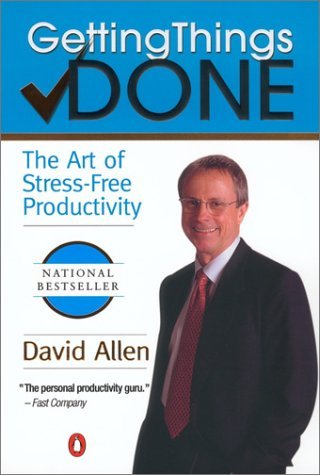 Getting Things Done: The Art of Stress Free Productivity
"Getting Things Done" is not time management for dummies.  It's more like time management for the obsessive complusive!  If you adopt the principles in "Getting Things Done" much more is promised than getting things in order.  Author David Allen wants you to practice "Getting Things Done" like Buddhists practice meditation and he offers you the same stress-free lifestyle and worry-free existance that Buddhists offer as well.  If all of this sounds a little obsessive and well… time consuming… you might be right.
At first David Allen gets you on board with Zen-sounding chapters like "The Art of Getting Things Done".  What he lays out is a good treatise on the problems created by media overload.  Yep, we're stressed!  No doubt about that.  Once you agree that you're stressed out, David Allen lays out his strategy for dealing with organization.
David Allen's plan relies on something very simple, and if you just adopted this one thing, then it might be worth reading the book alone.  His concept is to write down and capture everything, and I mean everything, that you run into, or is on your mind, and corral that information in one location, or a bucket.  Whether it's a grocery list, a work email, or a plan to build a porch, everything on your desk or in your mind should be captured and put in a central location, then processed when you have a few moments.
Taken alone, this plan is a great idea, and probably would solve a lot of the pesky thoughts that keep you from focusing on whatever task you're currently doing (even if that's just playing with your kids).  However, the last two thirds of the book go into graphic detail on how to process that bucket of information you've collected and that's where this book steers into being more than a suggestion for improving your life and being more like a learning a new religion.
"Getting Things Done" is not the end of the line either.  Go ahead and Google "Getting Things Done" and you'll find a treasure trove of websites and merch that are designed to help you with your new religion.  Now, I'm not saying that David Allen's book won't help you get things organized, and again, I'd like to point out that the core ideas are good here.  However, the reality is that full adoption of this method is a major life change that requires you to radically upset everything you do and live within the constructs of David Allen's plan.  I suspect that people who pick up the book, then buy ancillerary products (either from their favorite office supplies store or David Allen himself) will not be able to fully make the change and stick to it long enough to make those purchases worth the investment.
Then again, maybe you need a new religion, and "Getting Things Done" is just what you're looking for to get your life in order.  Just be aware that this is mostly a full commitment.  You're either "all in" on this plan or you're out of the game entirely.  The core ideas are something that I plan to integrate into my own busy schedule, and those ideas are good, but I'm just not commited enough to go all the way, and I'm guessing that almost everyone else who reads this will feel the same way.