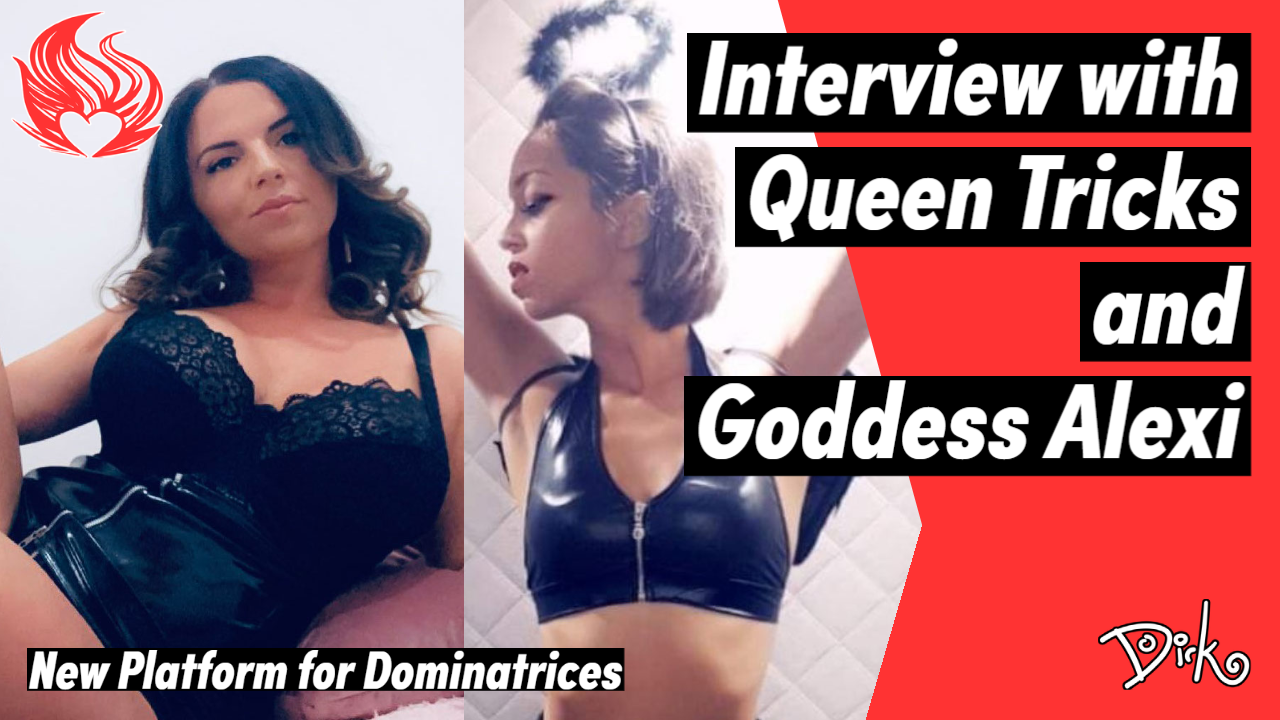 April 23, 2022

Dirk Hooper

0
Welcome to the first Sexy Networking interview, I will be joined by Goddess Alexi and Queen Tricks, two professional dominatrices that have created a new platform for other Dommes to address a gap in the market.
Click the link above to watch the entire interview.
This episode was broadcast live on Twitter under my account https://twitter.com/DirkHooper and will be available with notes, links, and much more on sexynetworking.com. If you have an adult business, or you have an adult industry topic that you'd like to discuss, then I want to talk to you!
Contact me at [email protected] and we'll set up an interview.
The new platform is Domin8trix.co.uk.
Here are the questions in this interview:
Goddess Alexi, you began as a dominatrix 13 years ago, please tell us how you got started. What are your specialties? You also did webcamming for many years, how is that different from doing live sessions? How have you evolved as a domme in the last decade?
Queen Tricks, your background is in finance, please tell me about that. And, more recently, you added help with startup businesses to your portfolio. How did you go from that into being a dominatrix? Tell us a little about your style and what you've learned since you started?
You did some research and determined that there was a gap in the market, what did you discover and how did that lead to domin8trix.co.uk?
So what makes domin8trix.co.uk different from other platforms?
What cut do you take? How does it work for dommes who are interested?
If you're a slave, submissive, or fan, what is the experience like for them?
How is the website going? What do you have coming up with the site?
You have another venture that you're working on, do you want to discuss that?
What else do you have coming up?
Links
Email: [email protected]
Queen Tricks on Twitter: https://twitter.com/QueenTricks
Goddess Alexi on Twitter: https://twitter.com/alexigoddess1
TheDomin8trix on Twitter: https://twitter.com/TheDomin8trix
TheDomin8trix Model Page on Twitter: https://twitter.com/Domin8rixModels